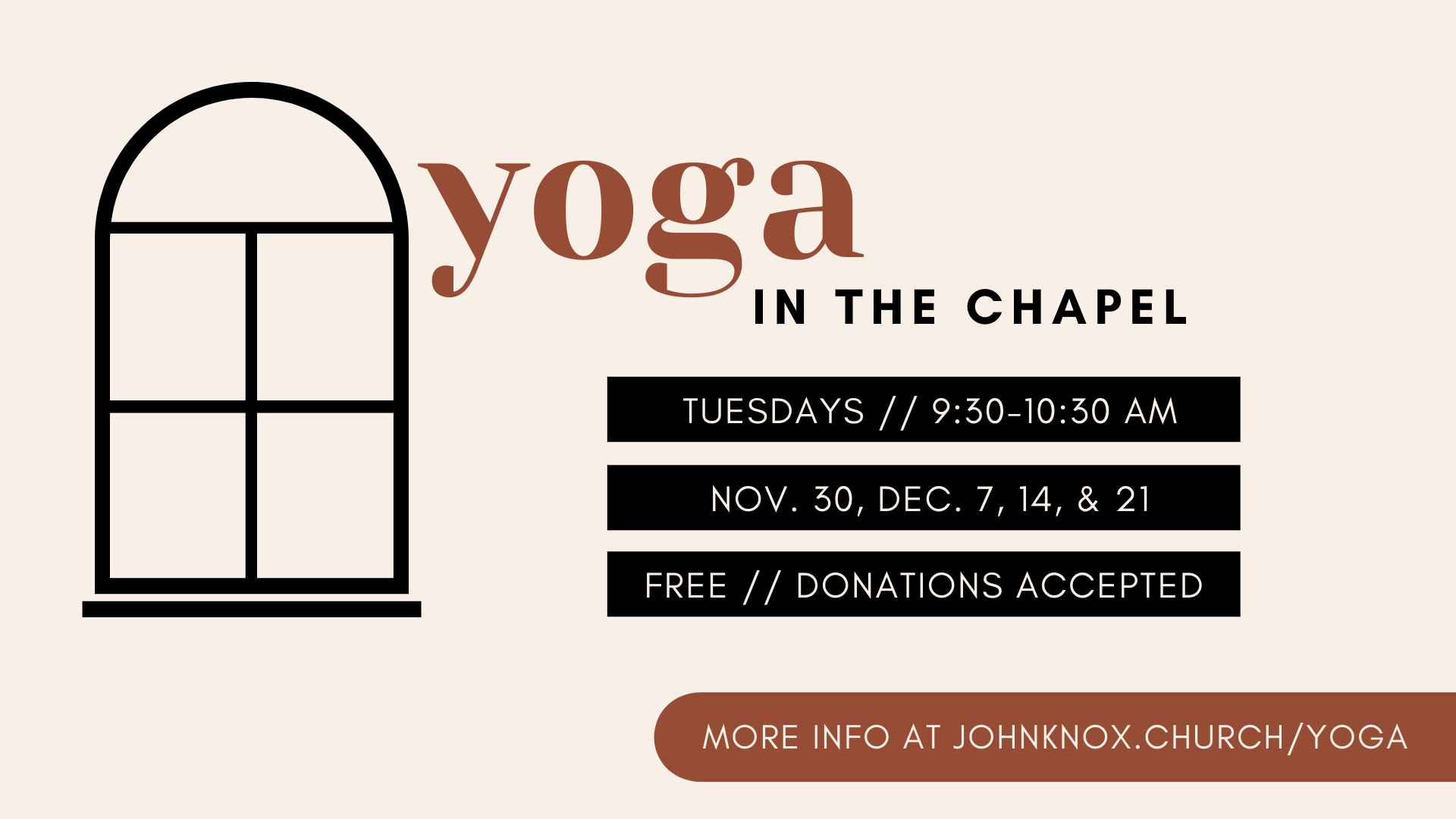 Why yoga at church?
Although its roots are outside the Christian tradition, yoga can be a tool for spiritual development across a broad religious spectrum, depending on the style that is practiced. In its most basic form, yoga is simply conscious breath. Practicing yoga allows us to create a sacred space; to prepare our bodies, breath and hearts to connect with God in new ways. We use physical postures and awareness of breath to quiet our minds. The intentional quieting of our minds allows us to get out of our heads, and opens up new possibilities for embodied spiritual connection.
What is Yin yoga?
Yin yoga is a gentle and accessible style of yoga that is practiced in a seated or lying down position. Unlike many other styles, it is not movement-based, but involves long-held postures using props (blankets, pillows, etc.) to support the body. On a physical level, Yin yoga is centered on the joints and the tissues surrounding them (ligaments, tendons, fascia). On a mental, emotional, and spiritual level, the practice is focused on slowing down, resting, breathing, and receiving.
What can I expect from this class?
We begin each session with a seated meditation, inviting us to be fully present and connect to our breath. If there is a theme for the session, the meditation will introduce the theme and offer some guided reflection.
Next, we will move through a series of postures, holding each posture in stillness for 2-5 minutes. Each posture will be thoroughly explained and demonstrated, and all postures can be adapted for a wide range of bodies and mobility levels. At the end of the class, we will join together in a final resting pose called savasana.
Bring a yoga mat and wear comfortable clothing. Our practice is barefoot, so we leave our shoes outside the chapel (as well as our phones).
Have more questions?
Contact Rachel Morris