JK Students Fall Programming
HERE'S WHAT'S HAPPENING FOR MIDDLE SCHOOL AND HIGH SCHOOL STUDENTS
MIDWEEK: Begins Wednesday, September 14 (Youth Center & Gym)
Middle School (6th-8th grades) meet on Wednesday nights from 6-7:30pm
High School Students (9th-12th grades) meet on Wednesdays from 7:30pm-9pm (1st & 3rd Wednesdays there will be small groups which may have different days and times).
SUNDAY SCHOOL: Begins Sunday, September 18
Middle School Sunday School will meet each Sunday EXCEPT on the 1st Sunday of the month. Students begin in worship and will be excused to their class in the Youth Center during the service. Students will meet up with their families after worship.
FAMILY SUNDAYS: (1st Sunday of each month): Youth and their families are encouraged to participate in Family Sundays as greeters, readers, and singers or help tidy up the sanctuary after worship. To participate in Family Sundays, please contact Linda Farnsworth, JK Kids Coordinator.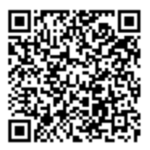 WELLNESS WORKSHOP, TUESDAY, OCTOBER 25:
Adults & Adolescents | Mental Health techniques and tools for adults and adolescents | with dessert 6-8pm | Free | Scan QR Code to sign up
Description: Certified Mental Health Youth Advocate and JK Kids Coordinator, Linda Farnsworth partners with Certified Mental Health Youth Advocate and Instructor, Larry Clum to offer a guided workshop experience on Self-Care and Care for Adolescents (about age 8 and older).
We believe that true life, salvation and redemption only occur through an encounter with Jesus Christ. We strive to be a place where every student can have that life changing encounter with Jesus.
We believe that connecting with one another is the best way to live the Christian life. We strive to make sure that every student is connected regardless of school, race, socioeconomic background or previous faith experience. We strive to make connecting a part of every program, camp, or retreat we do.
Spiritual growth is a difficult thing, but we believe that we should not stay like little infants, but rather grow up in our faith. We take spiritual growth very seriously at John Knox. We try to let students grow both in their knowledge of God and faith as well as their understanding of how that knowledge plays itself out practically in their lives.
We believe that God wants us to reach out to others using the gifts He has given us. We strive to create places where students can develop and use their gifts for God's Kingdom. These may include student leadership, mission trips, ministry teams, service days and other opportunities.
To stay in the loop, please
Text 84576
JKHS for High School
JKMS for Middle School
For questions or more information, please contact the church office.