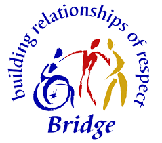 Founded to "bridge the gap" between special needs adults and the community by bringing us into fellowship at functions such as the Sunday Evening Celebration, hosted once a year at John Knox.
How you can help: Serve as a van driver; offer encouragement through a Circle of Friends support group; help host a Sunday Evening Celebration.
Founded in 2000 as an ecumenical outreach by twelve sponsoring churches (John Knox included), Hospitality House is the only shelter for homeless women in South King County. More than a shelter, it provides a 90-day program designed to stabilize residents and provide them with home, health and hope.
How you can help: Volunteer to provide an evening meal; serve as an overnight volunteer; help with a fundraising event; provide professional services such as haircuts and money management.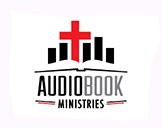 Founded in 1980 by John Knox member Crystal Bullis, this lending library for the blind and disabled now offers over 3,200 Christian audio titles to over 550 patrons in the United States and Canada.
How you can help: Volunteer to read books onto tape/compact disk; duplicate tapes; mail tapes out, check tapes in; offer general administrative support.
Refugees have come from Viet Nam, Laos, Nicaragua, Bosnia, Kosovo, Sudan, Romania, Togo and Eritrea seeking refuge and freedom. They come with personal stories of flight, persecution, civil war, and years languishing in refugee camps. Arriving in America, these strangers in a foreign land have discovered the open arms of the John Knox community.
How you can help: Greet refugees at the airport; donate household goods for their first home in America; teach them English.

New Hope Health Center is a clinic in Tukwila offering medical care to those without. New Hope relies on gifts and donations. It helps an increasing number of local people receive dental care, prescriptions, diabetes supplies and education, mammograms, flu shots, lab work and diagnostic exams, food, and referrals for specialty services.
Founded in 1999, Mary's Place provides safe shelter, programs & services that support women, children and families on their journey out of homelessness.
How you can help: Order items from their Amazon charity list to be delivered or dropped off at one of their drop-off locations, arrange to have meals sent to shelter sites, or help translate documents into other languages.
The Outreach Foundation connects Christians in the United States with church partners worldwide. Their focus is on helping the church live out its missional calling by cultivating relationships, supporting missionaries, and helping equip leaders plant churches and strengthen ministries.
Young Life of South King County
A non-denominational Christian organization committed to introducing youth of Jesus Christ and helping them grow in their faith while providing strong, positive influences in their lives.
How you can help: Volunteer to work as a Leader; pray for the youth of South King County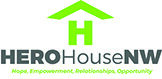 Hero House NW uses a psychiatric rehabilitation model that focuses on community engagement at its three clubhouse locations (Bellevue, Everett and Seattle). Their goal is to help people with mental illness get jobs, find affordable housing, and lead independent lives with dignity. Members participate in wellness programs, employment and education services to help them along their path to leading fulfilling lives.
A community ministry that began in the manse garage at John Knox over 20 years ago. Today the Food Bank distributes over 300,000 pounds of food to hundreds of neighborhood families whose cupboards are bare.
How you can help: Volunteer to stock shelves; collect or distribute food; share fresh vegetables from your own garden.