Welcome Back to In-Person Worship
Here's Our Schedule Through August 29
9am Indoor Service
10:45am Outdoor Service
In the case of weather that would prevent us from meeting outdoors, we will move the 10:45 AM service indoors and follow the same limited singing liturgy as the 9:00 AM indoors service. All registrants will be notified via email by 8:00 AM on Sunday if the service is being moved indoors.
We're so glad to be in-person again! Because the pandemic is still very much a part of our lives, things will look different than they did over a year ago. Click HERE to learn what to expect when you join us on Sunday mornings and to reserve a spot at your preferred service time.
If you're not ready or able to attend our in-person worship services, you can catch our live stream service HERE at 9:00am each Sunday.
John Knox is Hosting a Blood Drive
June 22 from 11am-4pm
WHY? BECAUSE:
* 43,000 units of blood are needed each day in the U.S.
* A single car accident victim can require up to 100 units of blood.
* A single whole blood donation can save up to 3 lives.
* 1 in 7 people will need a blood transfusion in their lifetime.
* Cascade Regional Blood Services needs 100+ donations per day to serve our local community
* Blood collected at Cascade Regional Blood Services goes directly to hospitals and patients in our community.
* Cascade Regional Blood Services has been supporting our community for 75 years
* If each donor would donate just one more time per year our community and the U.S. would not be facing a critical blood supply shortage.
* Blood is used for traumas, cancer treatments, surgeries, child birth, to treat blood disorders, to treat serious burns and infections, and more!
Help us support our community hospitals by making an appointment here: https://donor.crbs.net/donor/schedules/drive_schedule/33321.
You can also visit CRBS.NET or call 1-877-24-BLOOD if you want help scheduling your appointment or have any questions about donating.
Celebrating the Life of John H. Nitardy
Join us on Saturday, June 26 at 10am as we remember and celebrate the life of John H. Nitardy. The service will be in-person in the John Knox Worship Center and will also be offered online. Due to Covid-19 capacity restrictions, a reservation is required to attend the in-person service. Please click HERE to register.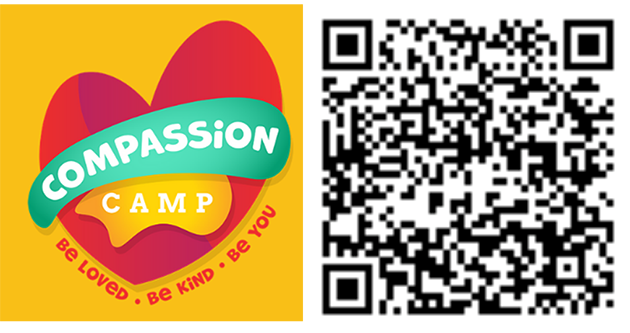 Save the Dates for Compassion Camp
July 12-16, & 17, 2021Compassion Camp by Illustrated Ministries
We will publish short Vacation Bible Camp type curriculum videos Monday through Friday July 12-16, then host a Compassion Camp event for families to attend together on Saturday, July 17 on campus at JKPC!
Registration for all attendees (adults and kids) is OPEN click HERE!
Or scan the QR Code on the graphic.
Compassion Camp: Be Kind. Be Loved. Be You, is where kids and their families will explore what it means to have compassion for others, ourselves, and the world. It is geared toward preschool-age children and K-5th graders. Family members of all ages welcome with registration. An adult must register with your JK Kiddo.
Volunteer Opportunities for Vacation Bible Camp: For the 5 curriculum videos, we will need community help, YOU! Your family has a unique opportunity to help record pieces for those videos.
There are also many hands-on options for helping prep for or during the Saturday event.
Here is a Sign Up Genius to help us keep track of what's still available, THANK YOU!
Opportunities for helping out: Please email Linda!