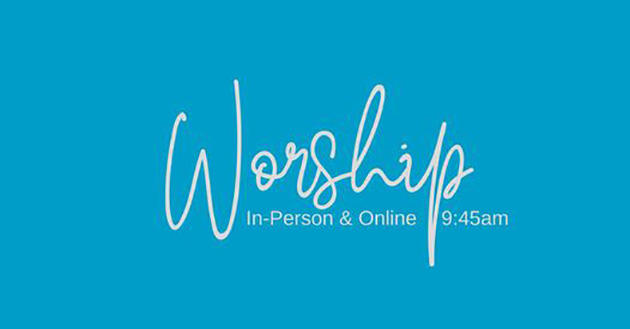 Join us for in-person worship at 9:45am in the Worship Center Sanctuary. The live stream service and copy of the worship program are available here. The service is also available on our YouTube channel.
Nursery Fun is offered for ages 0-3+ (as right for Nursery) each Sunday. The Nursery is located in the Education Bldg. Little ones can be dropped off prior to worship and picked up at the conclusion of the service. No registration is required.
Super Sunday School for Preschool (ages 3-5 & attend Preschool) through 5th grade: Kids begin in worship with their families and will be excused to Super Sunday School during the service on the 2nd, 3rd and 4th Sundays. Super Sunday School does not meet on the 1st and 5th Sundays. For more information on JK Kids ministry click here .
Middle School Sunday School Middle Schoolers begin in worship and are excused to their class during the service. Sunday School meets each week except the 1st Sunday of the month (Family Sundays). Visit the JK Students webpage for more information.
COVID PROTOCOL: Masks are no longer required. Feel free to wear one if you have any Covid concerns. If you are not feeling well or have any symptoms, please stay home and join us online.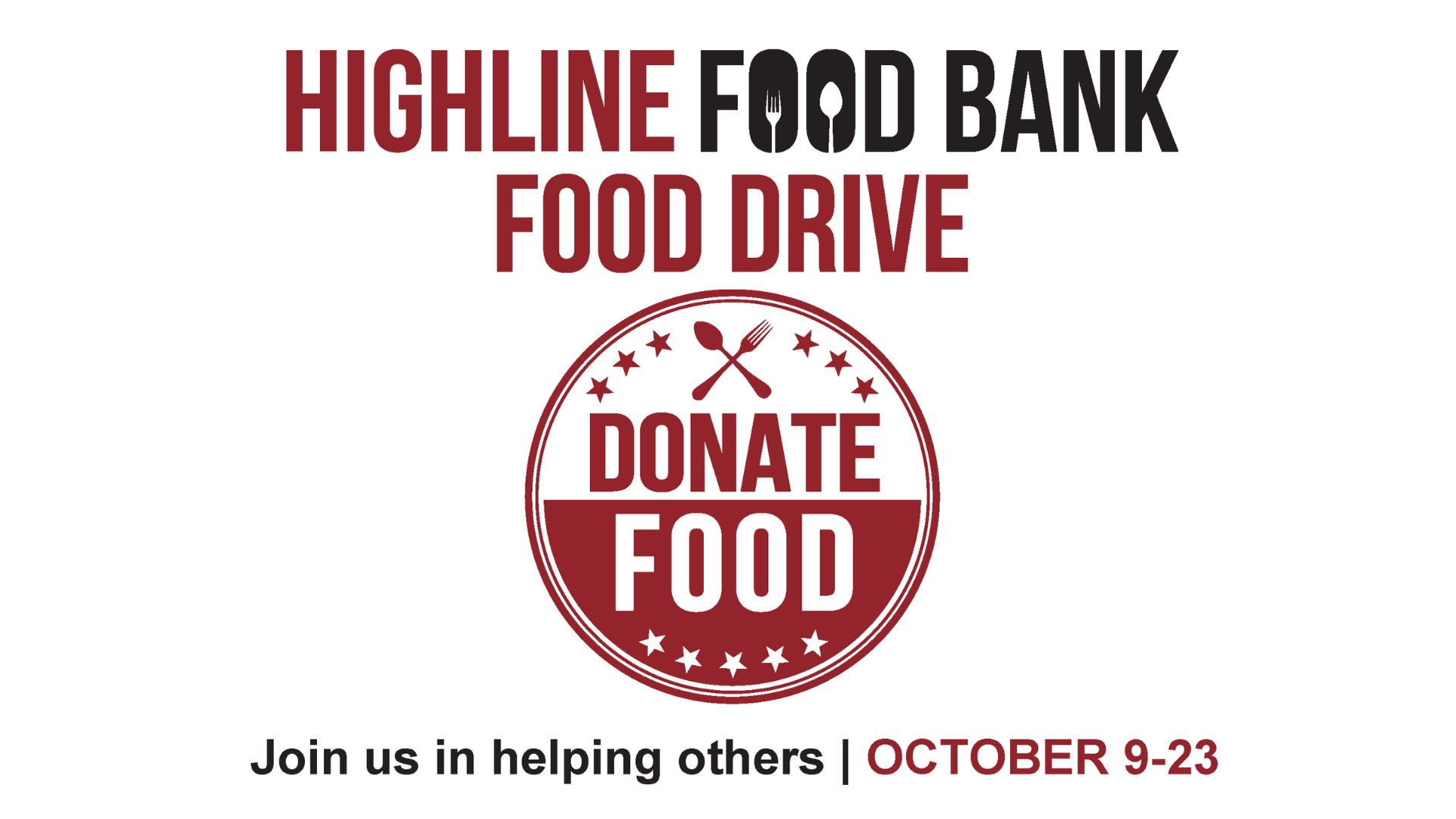 JK Go will host its annual Food Bank Food Drive benefitting the Highline Area Food Bank October 9 through October 23. Please join us in helping others by collecting healthy, non-perishable food items when you do your shopping. A Collection table will be set up in the Narthex for your donations. You can also drop bags off in the office during the week Mon-Thurs, 9am-5pm and Friday, 9am-2pm.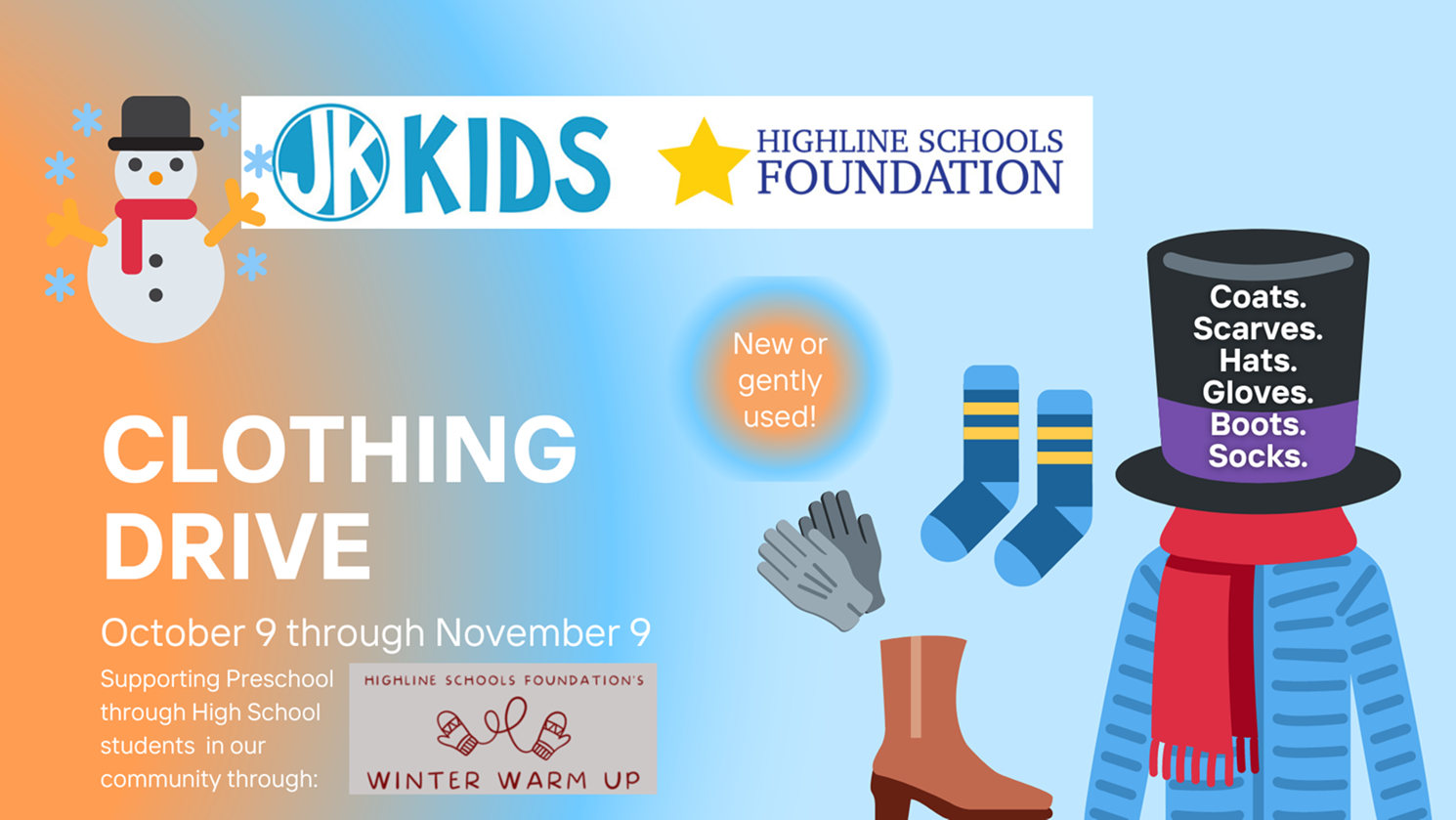 JK Kids will be collecting new or gently used warm colorthing in support of the Highline Schools Foundation's "Winter Warmup Drive." This community drive will help kids & students ages preschool through high school to stay warm this winter. Items to donate are coats, hats, scarves, gloves, boots, and socks. A collection box will be set up in the Narthex in the JK Kids area from October 9 through November 9 to receive your generous donations.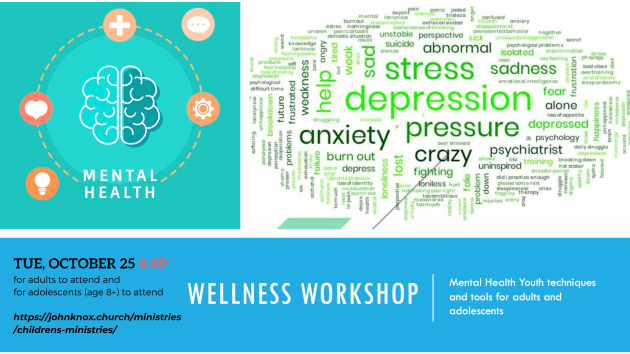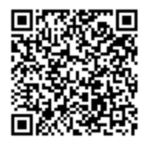 Tuesday, October 25 Wellness Workshop: Adults & Adolescents (about age 8 and older) | Mental Health Youth techniques and tools for adults and adolescents | with dessert 6-8pm | Free | Scan QR Code to register.
Description: Certified Mental Health Youth Advocate and JK Kids Coordinator, Linda Farnsworth partners with Certified Mental Health Youth Advocate and Instructor, Larry Clum to offer a guided workshop experience on Self-Care and Care for Adolescents.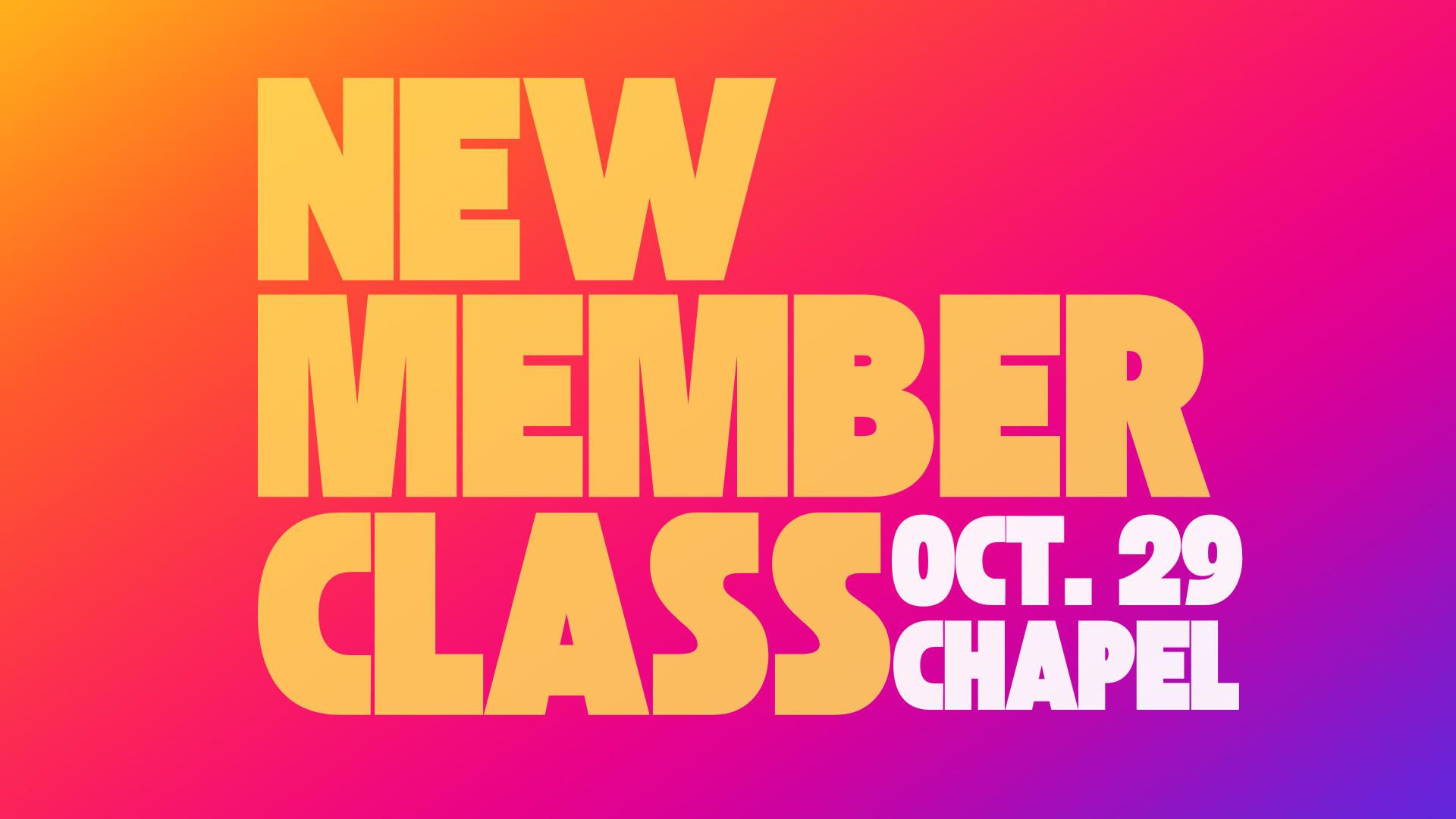 Come join us for the October 29 new member class, a class that is offered only twice each year. Youth (grade 8 and up) and adults are welcome to participate. Additional information and online registration is available here.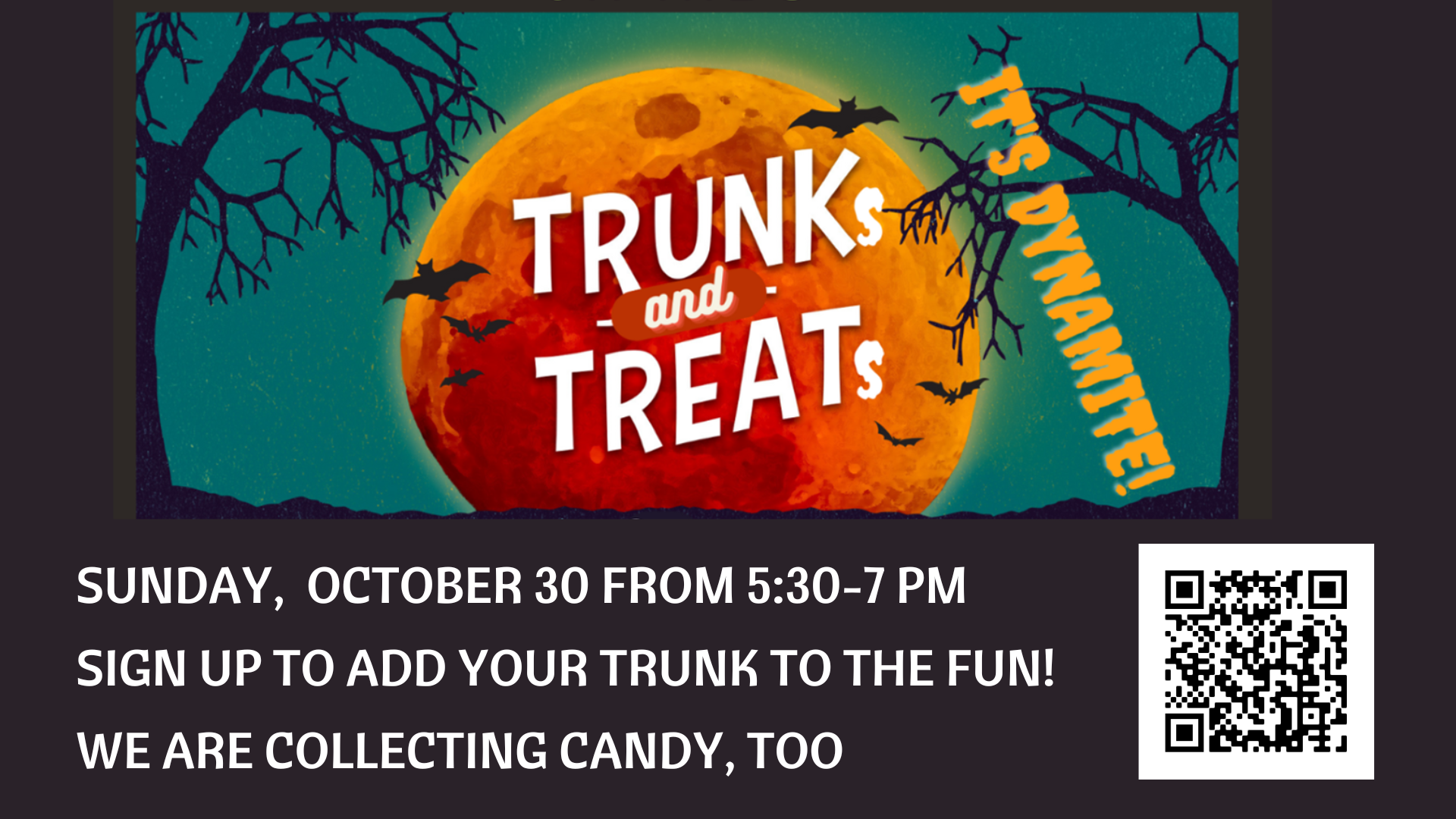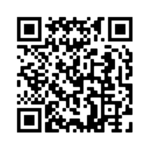 This year's event will be held on Sunday, October 30 from 5:30-7pm. It's time to sign up to provide a trunk and to bring candy! There are lots of fun ideas posted online for decorating trunks! There will be a trunk in the JK Kids area in the Narthex to collect your goodies. New this year!!! Our Thriving Congregations Team is providing a cookout! This is a great addition to our TNT community event. Sign up here or scan the QR Code.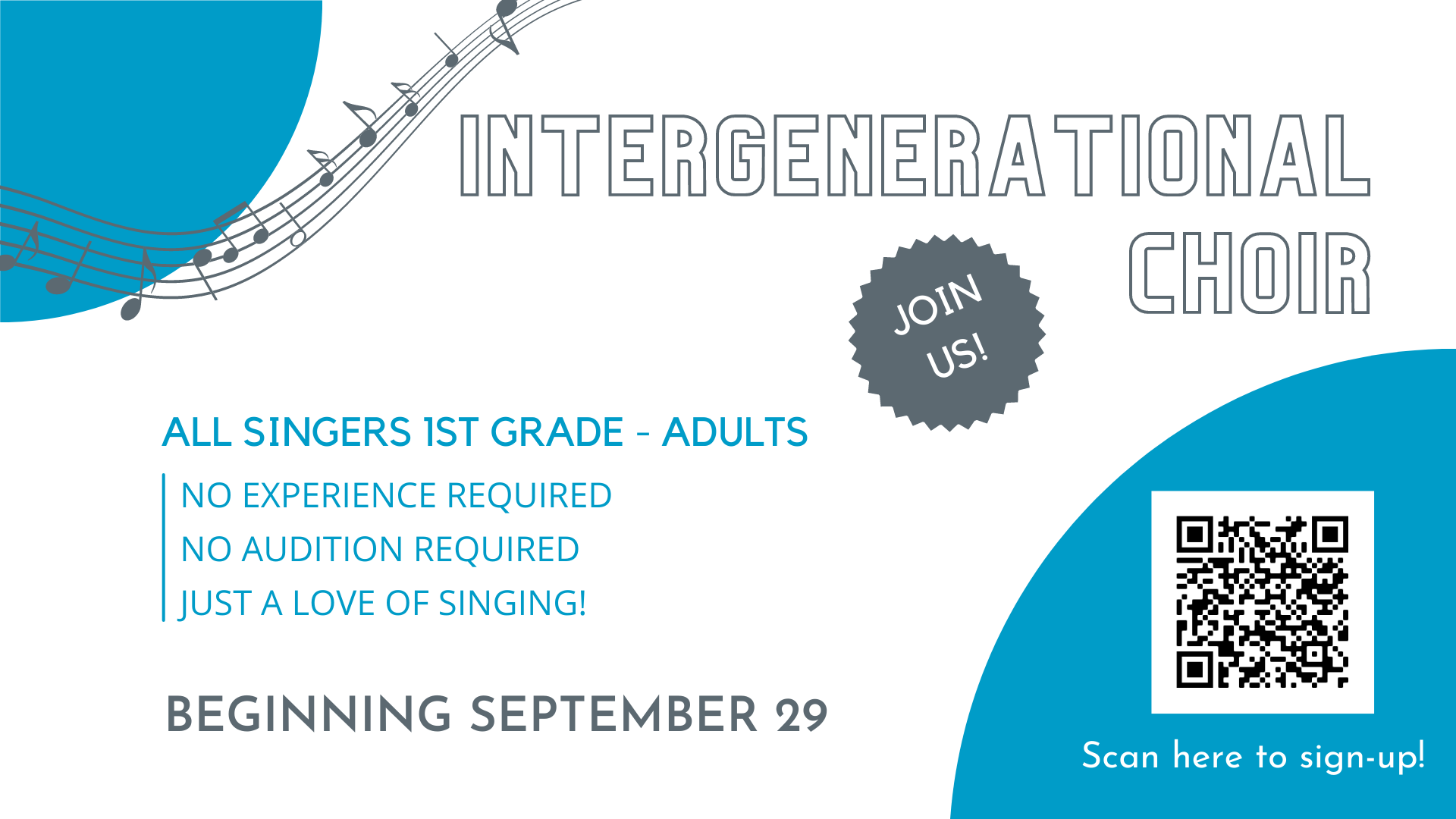 INTERGENERATIONAL CHOIR SIGN-UPS
CALLING ALL SINGERS 1ST GRADE THROUGH ADULTSYou are invited to join singers of all generations to lead John Knox in worship this Fall & Advent Seasons! Whether you have sung in choirs your whole life or this is your very first time, you are welcome – no audition required! We will sing a variety of music including modern worship songs, traditional hymns, and even some of your favorite Christmas carols.
Rehearsals are selected Thursdays from 6:45-8pm in the Multipurpose Room. Next rehearsal is this Thursday, October 6.
For more information and to sign-up to participate visit https://johnknox.churchcenter.com/registrations/events/1434438.
Questions? Email Rachel Morris, Director of Worship, Music and the Arts
Sundays at 8:30am Through December 18
You are invited to join us for a 15-week facilitated conversation featuring N.T. Wright's Philippians video curriculum for groups in the Fireside Room each Sunday at 8:30am beginning September 11. The format of the group will include both video elements and group conversation. Additional information and online registration is available by going here.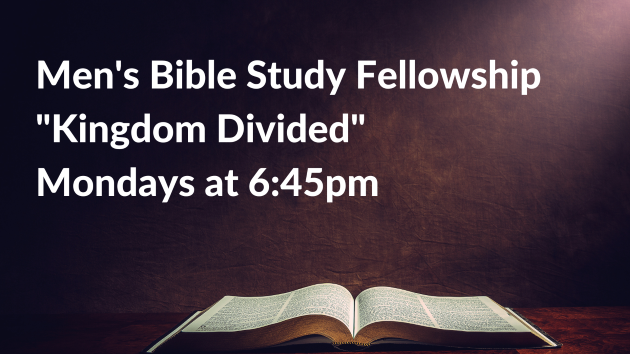 MEN'S BIBLE STUDY FELLOWSHIP (BSF) GROUP
Men's BSF group meets on Monday evenings at 6:45pm in the Fireside Room (Administration Building) beginning September 12. This year's study is "Kingdom Divided." All men are welcome to join the study at any time. For more information, contact the office at webpage for more information.
COVID PROTOCOL: Masks are no longer required. Feel free to wear one if you have any Covid concerns. If you are not feeling well or have any symptoms, please stay home and hello@jkpocusa.org_blank"> join us online.
Youth Group on Wednesdays
Middle School (6th-8th grades) meet on Wednesday nights from 6-7:30pm
High School Students (9th-12th grades) meet on Wednesdays from 7:30pm-9pm (1st & 3rd Wednesdays there will be small groups which may have different days and times). For information click here.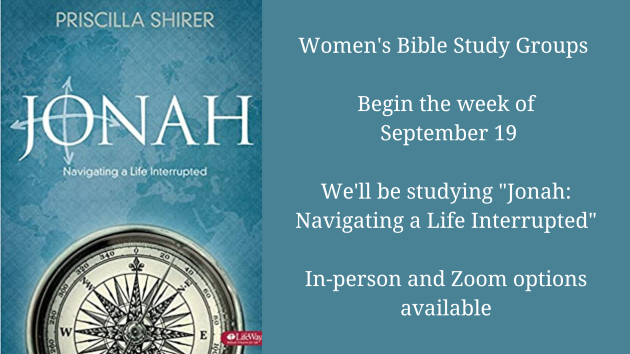 Women's Bible Study Groups meet on Monday & Tuesday Evenings and Thursday mornings beginning the week of September 9. The study is Jonah: Navigating a Life Interrupted by Pricilla Shirer. Both in-person and Zoom (online) options are available. Women are invited to join at any time.
To register click HERE and choose the group that's right for you.
Our congregation and community continue to benefit from the service of great volunteers — we invite you to join their ranks. With this in mind and in preparation for the coming program year (which begins in September), we have put together a brief areas of interest survey for you to complete to let us know how/where you would like to get involved. Shortly after submitting your survey a member of our ministry staff will be in contact with you to answer questions and share next steps. You can view the survey by clicking here.