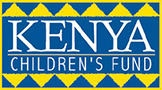 Since 1987 Kenya Children's Fund (KCF) has sought to transform the lives of Kenya's impoverished children by providing life's basic necessities – education, nutrition and medical care – in a Christ-centered environment. KCF's biggest project is in Kinyago-Dandora, one of the poorest areas of Nairobi, Kenya.
How you can help: Sponsor a child; sponsor a teacher; donate to the scholarship fund or purchase an Easter/Christmas basket that provides food stuff for the student's family to sustain them over long school breaks.L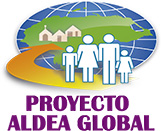 Proyecto Aldea Global/Amigos de Honduras
Over 100 John Knox people have visited Honduras since 1985, providing hope in the form of housing, micro-businesses and scholarships in one of the largest slums in the capital city of Tegucigalpa. Mission work continues to focus on the student scholarship programs and meeting the needs of community.
How you can help: Pray for the staff in Flor del Campo, visit Honduras on a JKPC Missions trip, sponsor a scholarship student and/or get involved in improving a poor family home, or improving the local elementary school in a rural community.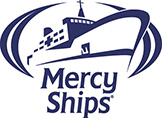 With each new docking of the hospital ship m/v Africa Mercy come throngs seeking relief from cataracts, cleft palates and life-threatening tumors. Dr. Parker and his staff perform over 7,000 surgeries a year and are currently bringing hope and healing to the people of West Africa.
How you can help: Pray for Dr. Gary Parker and his staff as they decide who will be treated and who must be turned away; join the m/v Africa Mercy as a short-term volunteer; send a holiday care package.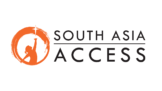 Imagine a disabled person living in the midst of abject poverty in the slums of India. Now imagine a ministry dedicated to equipping them with the physical, spiritual and socio-economic tools necessary for a life of independence and advancement.
How you can help: Pray for the organization and the disabled they support; sponsor a child (corrective surgery, education, etc.); sponsor a party featuring crafts made by disabled persons.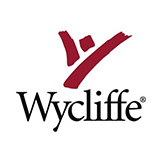 Wycliffe Bible Translators has a goal to "see a Bible translation program in progress is every language still needing one by 2025". Wycliffe works to ensure everyone has access to the Bible in a language they can understand.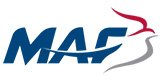 Mission Aviation Fellowship
Mission Aviation Fellowship's pilot fly Cessna and Kodiak aircraft through rugged terrain. These skilled pilots land at mountainside airstrips, in jungle clearings or on rivers to bring supplies, medicine, relief, education, food, evangelists and more to remote corners all over the world.