The Seattle Times for December 11, 1954 carried an article entitled: "John Knox Church Nears Opening". It read, in part: "A church is being built at First Avenue South and Normandy Road for a congregation that does not yet exist. The church will be known as John Knox Presbyterian Church. The Rev. Richard E. Johnson has been here since September making arrangements to get in the church. Mr. Johnson said an opening service will be held January 2. A Christmas Eve service also may be held in the Church. The church will cost about $50,000. The Board of American Missions of the denomination has made a $15,000 grant and will carry a mortgage on the balance at 1% interest. The church will have a chapel seating 160 people. An overflow room which will double as a fellowship hall will seat an additional 60. There will also be 12 classrooms for the Sunday School."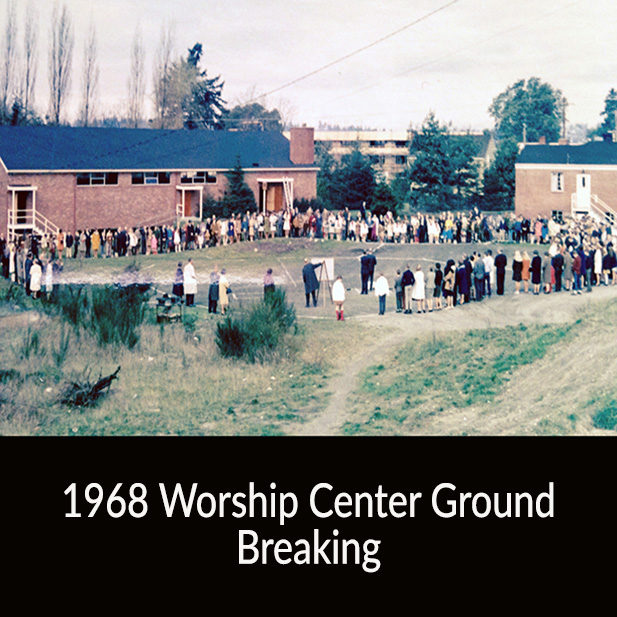 The original sanctuary was completed in time to hold a Christmas Eve service at 5:30 PM in 1954. A Service of Dedication took place on January 30. In the bulletin for that service, Pastor Johnson wrote: "As we look at the building, new and beautiful and ready for use, may we be reminded that the building is not nearly as important as the people who come here for worship and Christian instruction. The building itself is cold and lifeless without the warmth of dedicated lives… The building is constructed of wood, brick, mortar, and other materials; the Church is built on the foundation of Jesus Christ and out of our prayer, faith, love, and personal dedication." By the end of 1955, John Knox had 165 charter members.
Named after John Knox, the 16th century Scottish pastor and statesman who was largely responsible for establishing the Church of Scotland, our congregation has followed Knox's firm commitment to biblical authority and preaching which interprets the Scriptures and applies them to everyday living. Other deeply-rooted distinctions of our ministry include: enhancing worship through music, providing strong educational opportunities for children, youth and adults, creating a warm sense of family through small groups, encouraging the idea that all members are ministers who use their gift of service, and prioritizing extensive participation in off-campus missions through both finances and personal involvement.