Roadtunes, Vol. 1: Wednesday Walk
August 25, 2021 @ 10:00 am

-

11:00 am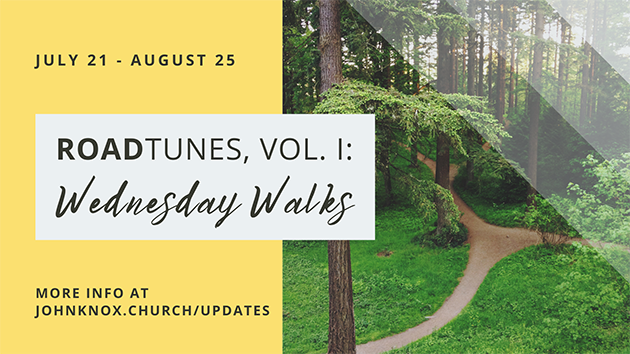 The Psalms are a collection of songs that have powerfully influenced worship, theology, and the imaginations of those seeking to pray and live faithfully for thousands of years. They are divided into five books, or collections, of Psalms. In our upcoming sermon series, RoadTunes, Vol. 1, we will be exploring Psalms from the first of the five books, Psalms 1-41. As we explore these Psalms of wisdom, lament, and creation, our hope is that as a community we will interact with  them, be formed by them, and embrace their life-giving impact.
One of the ways we are offering to interact with these Psalms is through weekly walks (different walking abilities and ages welcome – including kids). We will gather at locations throughout the community each week to read the Psalm and enjoy time together in God's creation.
Walks will be Wednesdays at 10am. You can join us once or come every week. Wednesdays at 10 AM don't work for you? Grab a friend or two and go for your own walk!
Here's our location this week, August 25, 10 AM: Marvista Park | Psalm 37
If you have questions, contact Rachel Morris, Director of Worship, Music and the Arts.
Related Events